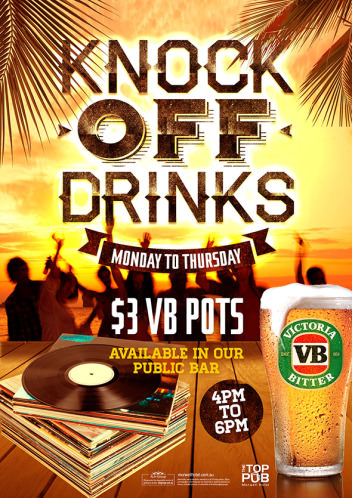 Knock Off Drinks
$3 VB pots available from 4-6pm Monday to Thursday.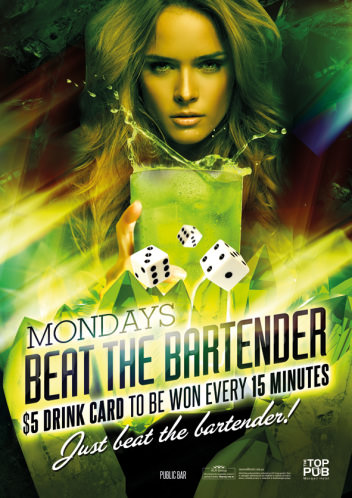 Monday "Beat The Bartender"
Roll 3 dice and try to beat the bartenders score!! Beat it and score yourself a $5 drink card!
Public Bar only.
18+ Only - Photo ID required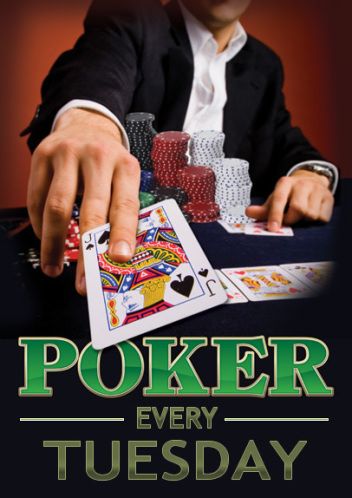 Poker
Poker, Top Pub
Tuesdays - Free NPPl poker!
Registration open from 6.30pm
great prizes to be won.
18+ Only - Photo ID required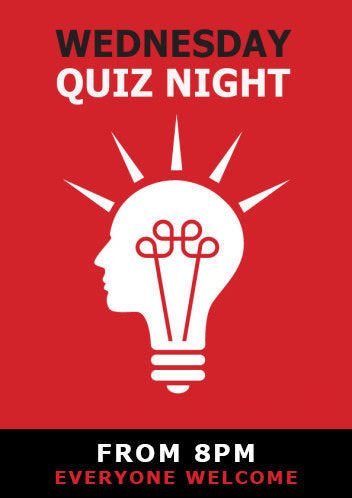 Wednesday Trivia Night
Come and enjoy our trivia evening.
Everyone is welcome.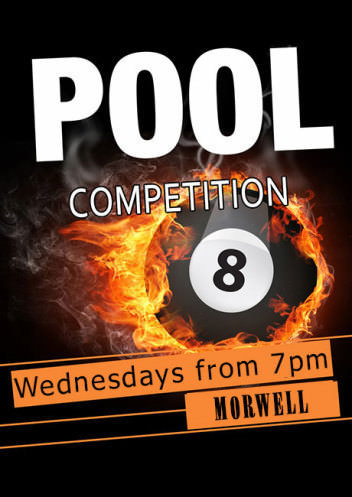 Wednesdays Pool Competition
Join us on Wednesdays in our Pool competition.
Registrations from 7pm.
Cash, prizes and drinks. Don't miss out!
Conditions apply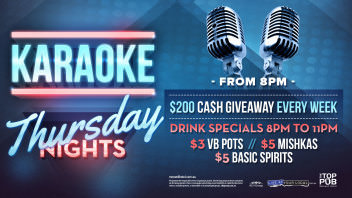 Karaoke Thursdays
Every Thursday Night form 8pm in the Sports bar we have Karaoke and drink specials.
This is a FREE event
18+ Only - Photo ID required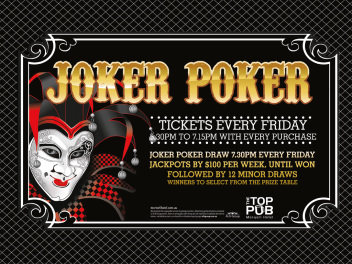 Joker Poker
Every Friday night in the Sportsbar from 4pm.
Tickets every Friday from 3.30pm to 7pm.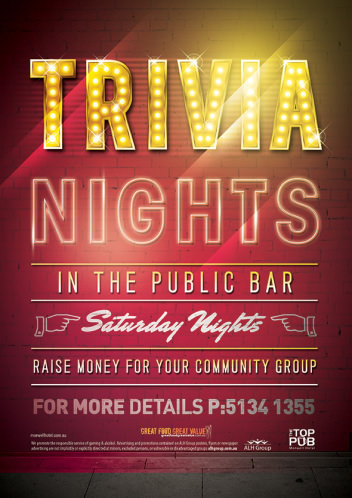 Saturday Trivia Nights
Community Trivia in the Sportsbar on Saturday nights... raise money for your sporting club , kinder or school, etc.
Contact us to book a night.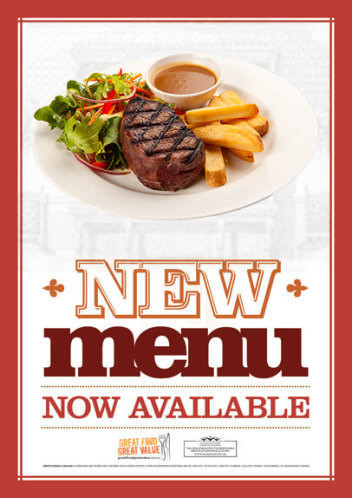 Sports Bar Budget Buster Meals
Looking for a quick and quality meal? Try something from our delicious Sports Bar menu.
Available for a limited time & while stocks last.
Not available with any other offer. Further conditions may apply.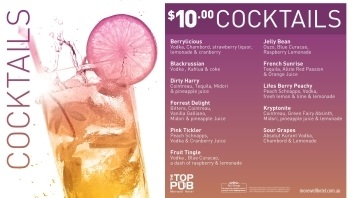 $10 Cocktails
Come in and enjoy our $10 Cocktails. We have plenty of great options to choose from.
Berrylicious
Blackrussian
Dirty Harry
Forrest Delight
Pink Tickler
Fruit Tingle
Jelly Bean
French Sunrise
Lifes Berry Peachy
Kryptonite
Sour Grapes
Conditions apply. See staff for details.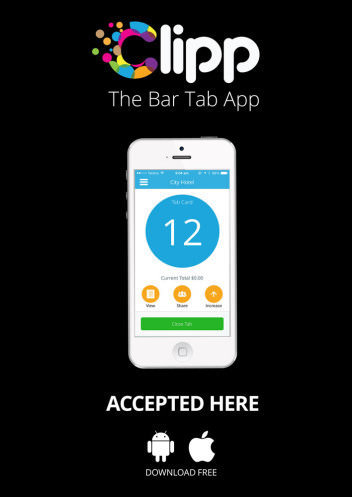 Clipp the Bar Tab App is Now Here
Clipp the Bar Tab App allows you to pay for food and drinks directly from your smartphone.
Simply download the app and connect a credit card to your account.
Set your tab limit and flash your phone when placing your order.
View all your purchases in real time and when you're ready to leave, simply close the tab from your phone.
Come and give it a go!
See staff for details and conditions.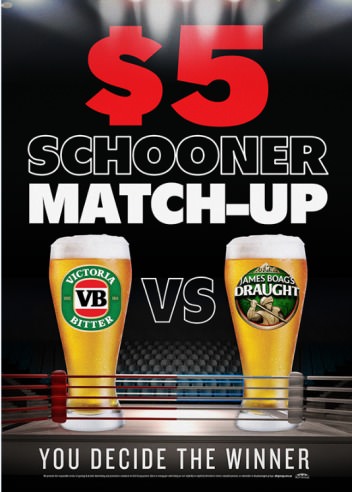 $5 SCHOONER MATCH-UP
Continue the banter at your local - with VB & Boags at $5 only a schooner.
Enjoy responsibly.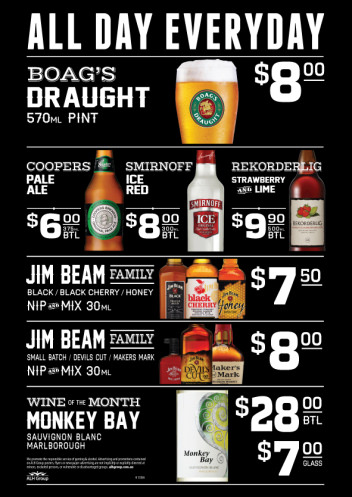 Every Day Drink Specials At The Bar
Great drink specials currently available across the bar:
Boag's Draught - $8.00 (570ml pint)
Coopers Pale Ale - $6.00 (375ml bottle)
Smirnoff Ice Red - $8.00 (300ml bottle)
Rekorderlig Strawberry and Lime - $9.90 (500ml bottle)
Jim Beam Family: Black, Black Cherry, Honey - $7.50 (30ml nip & mix)
Jim Beam Family: Small Batch, Devils Cut, Makers Mark - $8.00 (30ml nip & mix)
Wine of the Month: Monkey Bay Sauvignon Blanc & Marlborough - $7.00 (glass), $28.00 (bottle)
Conditions may apply. Enjoy responsibly.